Happy New Year !
2011年 01月 16日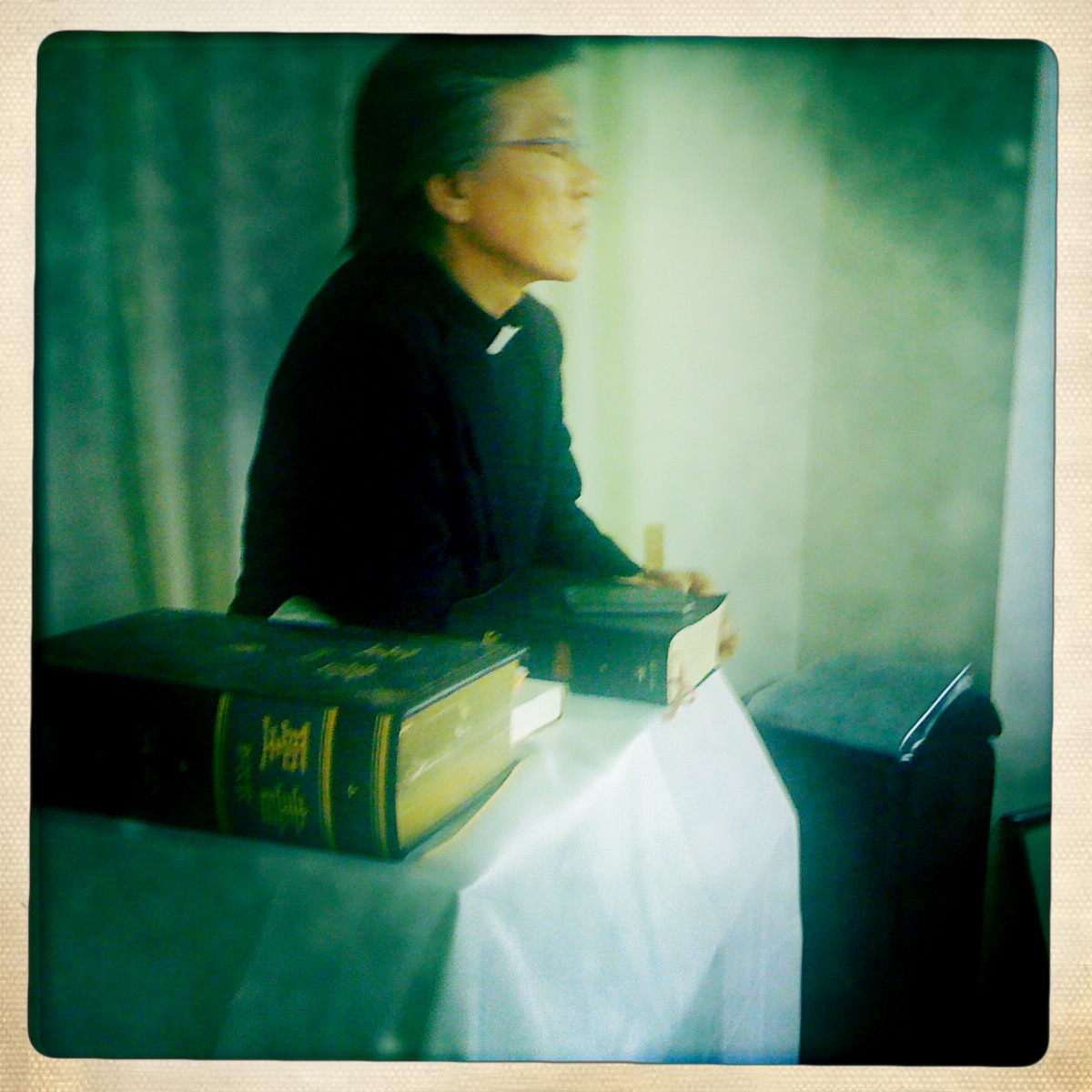 Happy New Year !
We hope for the best of year for all people of good will. And the other too, actually.
Ok so the weekly update that I was planning on is more of a monthly one. On the 24th of December we had a Xmas evening gathering at the church with some food and drinks. More people than expected showed up and it has been a very lively evening.
I will try to mention everybody looking at the picture. Forgive me if somebody is missing.
- Matsuoka Sensei
- Che san
- Paul
- Keishin
-Mathieu
- Lin
- Mari
- Yuyu
- Noriko
- Vincent
- and Sensei came with a friend. I am very sorry but I forgot his name. Forgive me.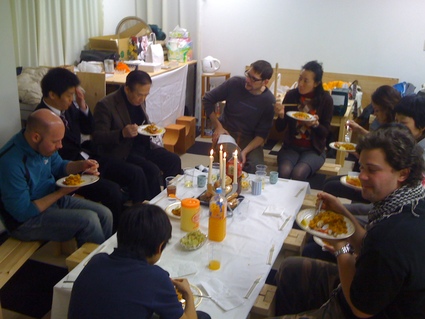 Sensei arrived at 8:30 and even without having some food, he gave us the spirit of Xmas by remebering us of John Lennon and Yoko Ono s song "Happy Xmas - War is over". At the beginning of the song, one can hear Yoko wishing her daughter Kyoko a merry Xmas. John does the same for his son Julian.
What is remarkable is that both of these children were born of previous relationship, and even John and Yoko were an item at that time, it didn t matter to them. Xmas is a time for undiscriminate love and sharing, and this whoever you might be or whatever you might have done.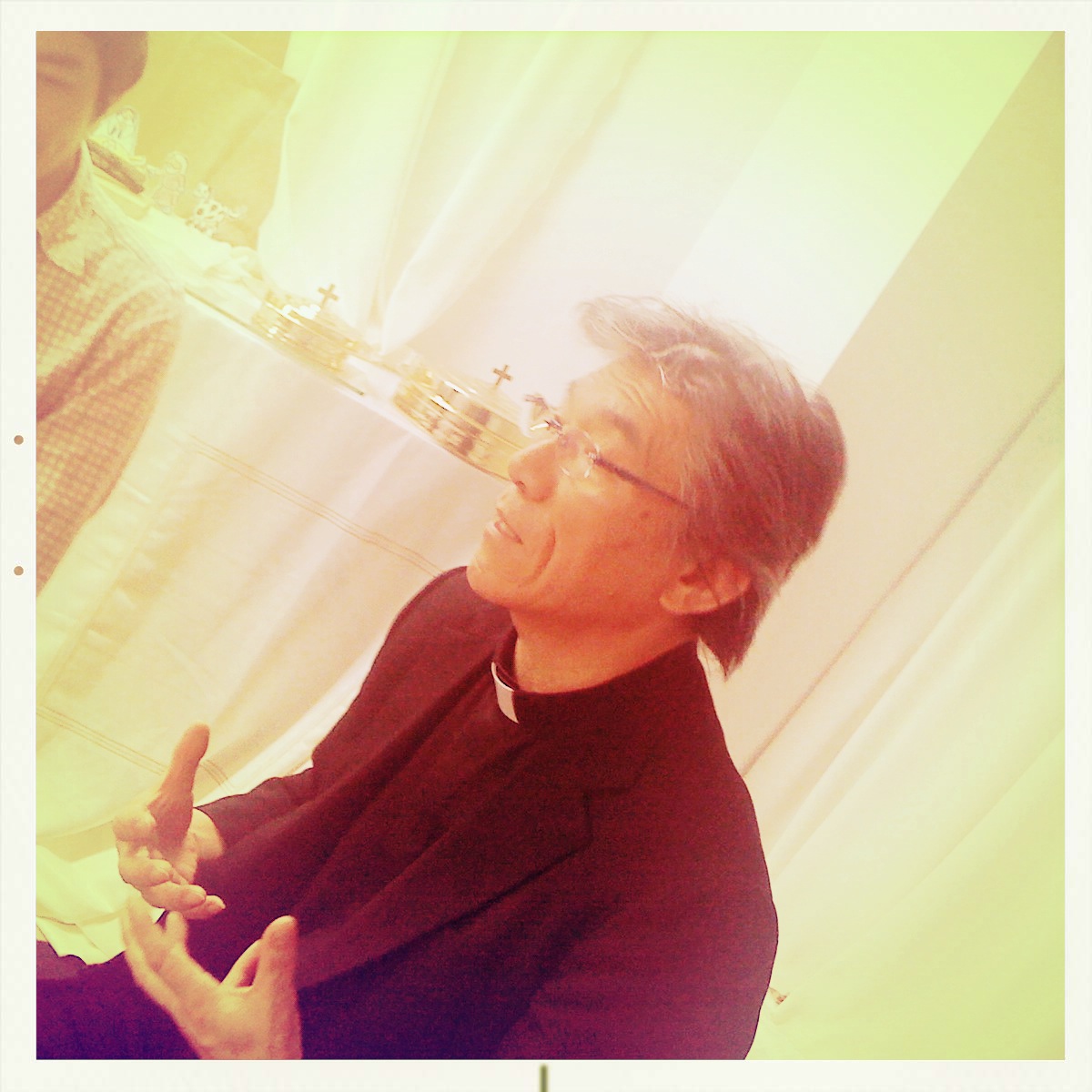 It indeed struck a chord within me, my son Keishin being there tonight with my girlfriend Yuyu, both not being related to one and the other except because of me, of the choice I made for my life. Nevertheless, they accepted each other after some time.
This spirit of Xmas is a good frame of mind to follow for the whole year, supported by God, the Bible, and prayers.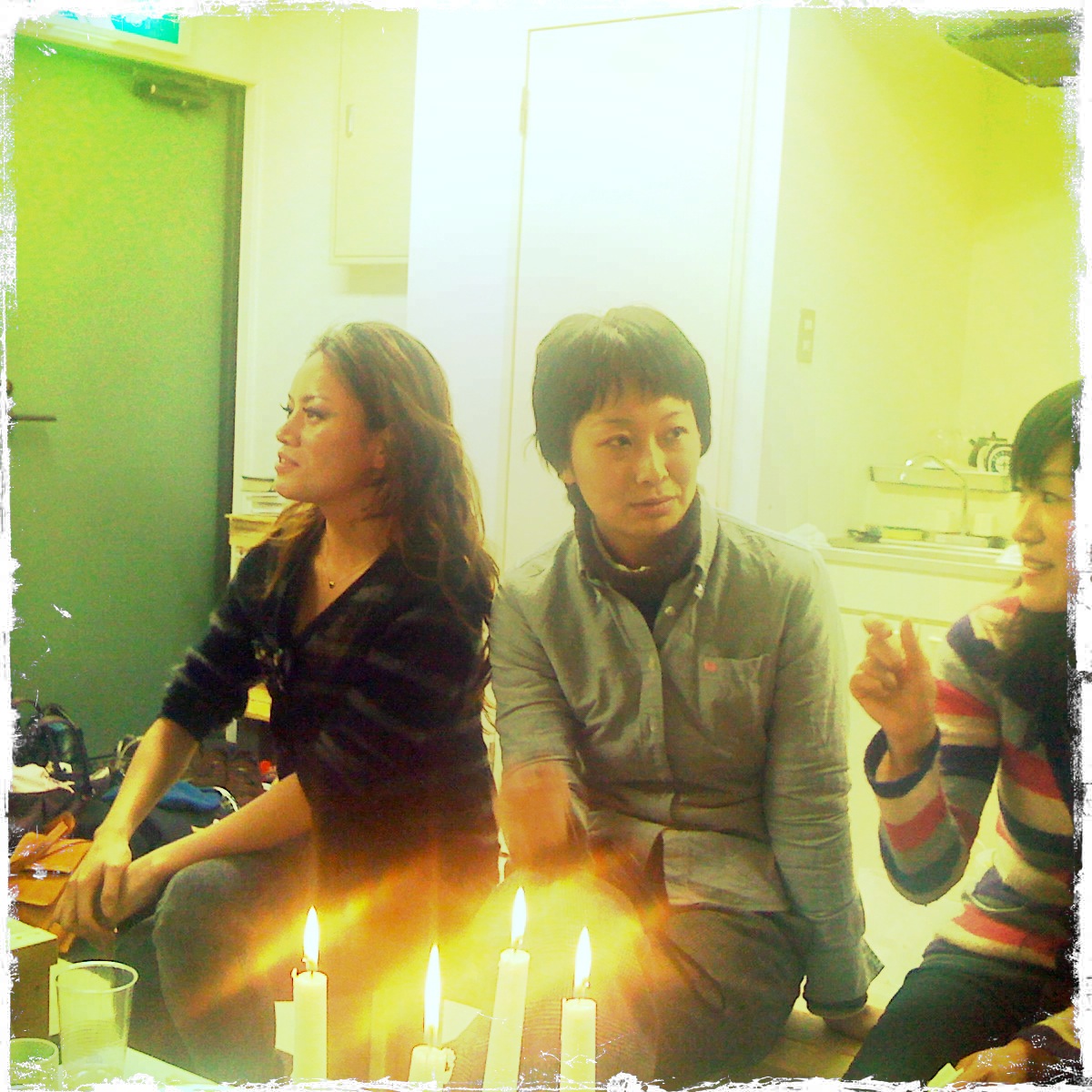 After this we exchanged some presents. Everybody received one, and it was very cheerful and fun.
Thanks to all for attending and making it a very warm Xmas evening.
Next year we expect even more people, so please feel free to bring some friends !
Happy New year to all ! God Bless !